About Us
Join Made in Slovakia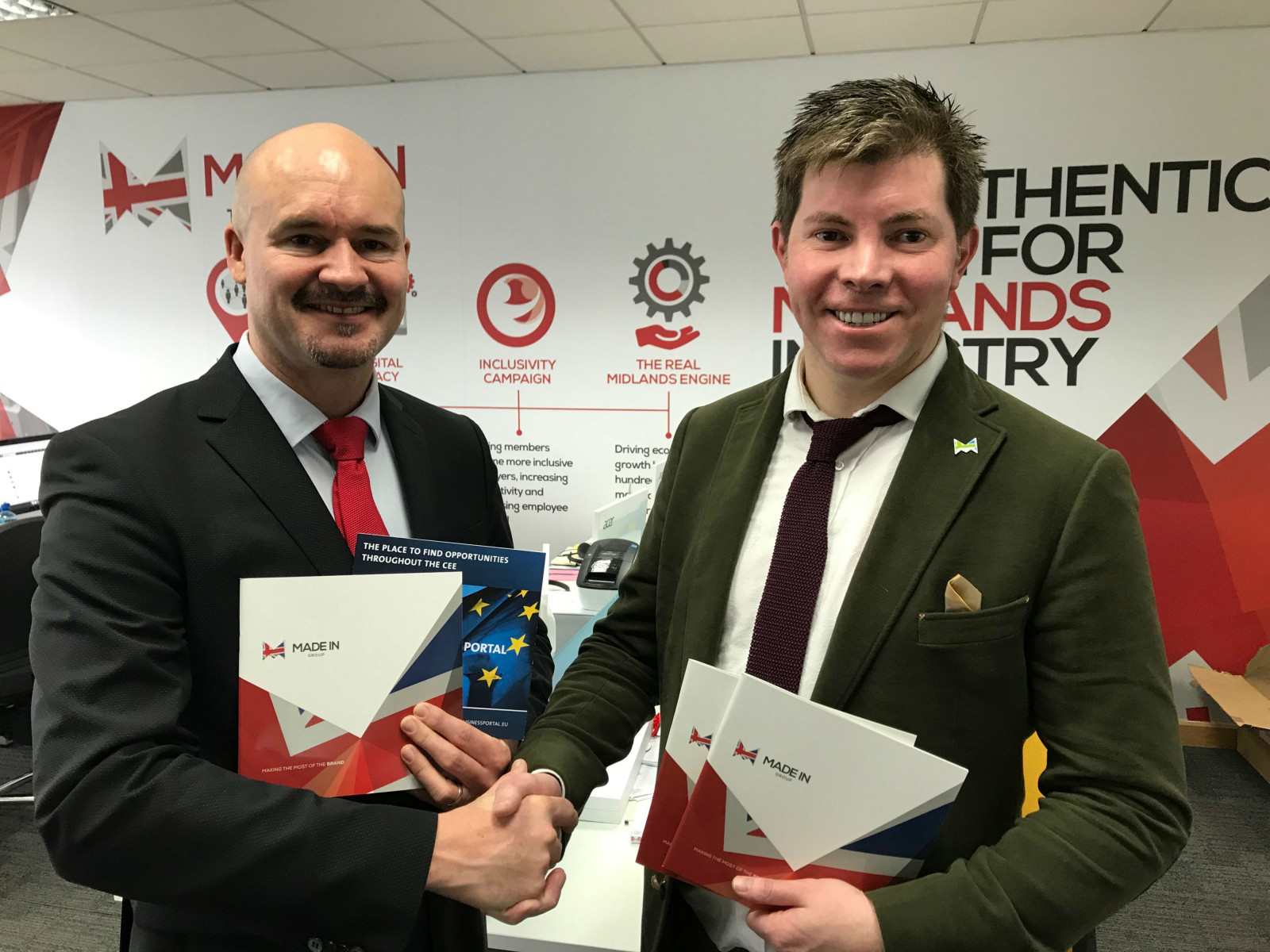 Made in Slovakia is a privately run peer group for MD's and CEO's of Manufacturing and Engineering firms in the Slovak Republic, Here is what we do:
Put the issues that matter to you in front of influential people within the business community
Members can actively shape public opinion around manufacturing through:
* Our Manufacturing Company networking
* Round-table discussions
* Participation in regular reports and surveys
Key Information to help guide you through important decisions and spot opportunities
Made in Slovakia acts as your trusted chief information officer connecting you with what's happening in manufacturing both nationally and regionally.
Sector focussed events to help foster partnerships and opportunities
Made in Slovakia is renowned for hosting some of the most well received manufacturing events in the region, dedicated and tailored for those in the sector. The type of people you meet at a typical Made in Slovakia event are:
* Manufacturing firms that turnover €1m+
* Key public figures and industrialists in the manufacturing sector
* Figures from the world of politics and media interested in the sector
Create a buzz around your brand and firm
Made in Slovakia helps raise your profile to the audiences that matter to you. Our most engaged members actively grow their network and create partnership opportunities, whilst enhancing their public support of the manufacturing community.
By joining Made in Slovakia you are enhancing your reputation as one that shares the same ethos of other members and those that want to see the long term prosperity of manufacturing in the region.
Protecting the future prosperity of you and your business
Made in Slovakia is getting young people excited about choosing a career in industry as their first choice. More and better people in your business helps you plan for a sustainable future, succession and survival. Our members get involved by:
* Volunteering to attend the Young Inventor judging panel
* Engaging with local schools and colleges and presenting their companies.
Online Presence
Members gain the following:
* Exposure to new connections to both members and non-members who visit the site which in turn may present more interest in your own business.
* The ability to upload your own news content directly onto your own unique space on Made in Yorkshire. This automatically loads onto the home page, social media feeds and weekly emailed digest. Ultimately you are publishing messages to reach an engaged audience.
* You can upload news content as a way of motivating and boosting the esteem of valued employees, thanking a customer for new contracts, communicating your capabilities or just sharing best practice.
History
Made in Slovakia was founded in 2019 following the success of sister company Made in Group.
Structure
The organisation acts as a platform for firms to source and supply with one another, collaborate and improve their businesses – independent of the public sector.
As of May 1 2009, sister site Made in the Midlands went public with its new online portal announced during a large Manufacturing summit in the city of Wolverhampton where firms were able to meet at director level only with other manufacturers.
It was the first time this had been achieved in the region where firms came together to interact on their own merit. This has now become a regular fixture in the local business calendar, with a larger gathering in 2010, again in the city of Wolverhampton, UK which the Manufacturing Advisory Service West Midlands (MAS-WM) assisted hosting. The most recent gathering was held in nearby Walsall in 2011.
In October 2011 the collective are to meet again to recognise the achievements of the performing manufacturing companies within the group, following the success of the 2010 Awards event where leading organisations within the business community such as SEMTA [The Sector Skills Council for Science, Engineering and Manufacturing Technologies and BCU (Birmingham City University) collaborated with Made in the Midlands.
Political links
Made in Group is now notable within business support network for the extensive lobbying and representation activities it undertakes on behalf of its members. In 2011 the delegates from Made in the Midlands were invited to Westminster to meet with senior government figures including Business Minister Mark Prisk to contribute to business policy in line with the UK government's 'big society' drive, followed in 2013 with visit to BIS to meet Michael Fallon.
Now recognised as a major non-government initiative for the region, Made in the Midlands sought to influence the relevant authorities to expand and improve the region's manufacturing focus using the campaign slogan "Championing Midlands Manufacturing!" which was endorsed by leading former government figures and leading industrialists including Lord Digby Jones, Tony Woodley of UNITE and Colin Green, MD of Land Rover. In 2012 Made in the Midlands also welcomed visits from Adrian Bailey, MP and Ian Austin, MP who pledged their support and commitment to the midlands manufacturing community.
Future programmes
Made in Group has also pioneered a manufacturing academy scheme with local education centres to engage youngsters in the region to fall in love with industry through submitting innovation ideas to a panel of Made in Group firms with a view to putting them into production. The group also holds an annual awards presentation to the top performing manufacturers each year called The Made in the Midlands Awards which are voted for by a third party panel of industrialists.
Acclaim
Made in the Midlands has received widespread acclaim from the business community and has featured on BBC TV and radio, The Economist and The Manufacturer magazine.
We now aim to build the same powerful resource for Slovakia